Disrupting Ebb and Flow

Public Art Commission
Sergels torg, Stockholm 2023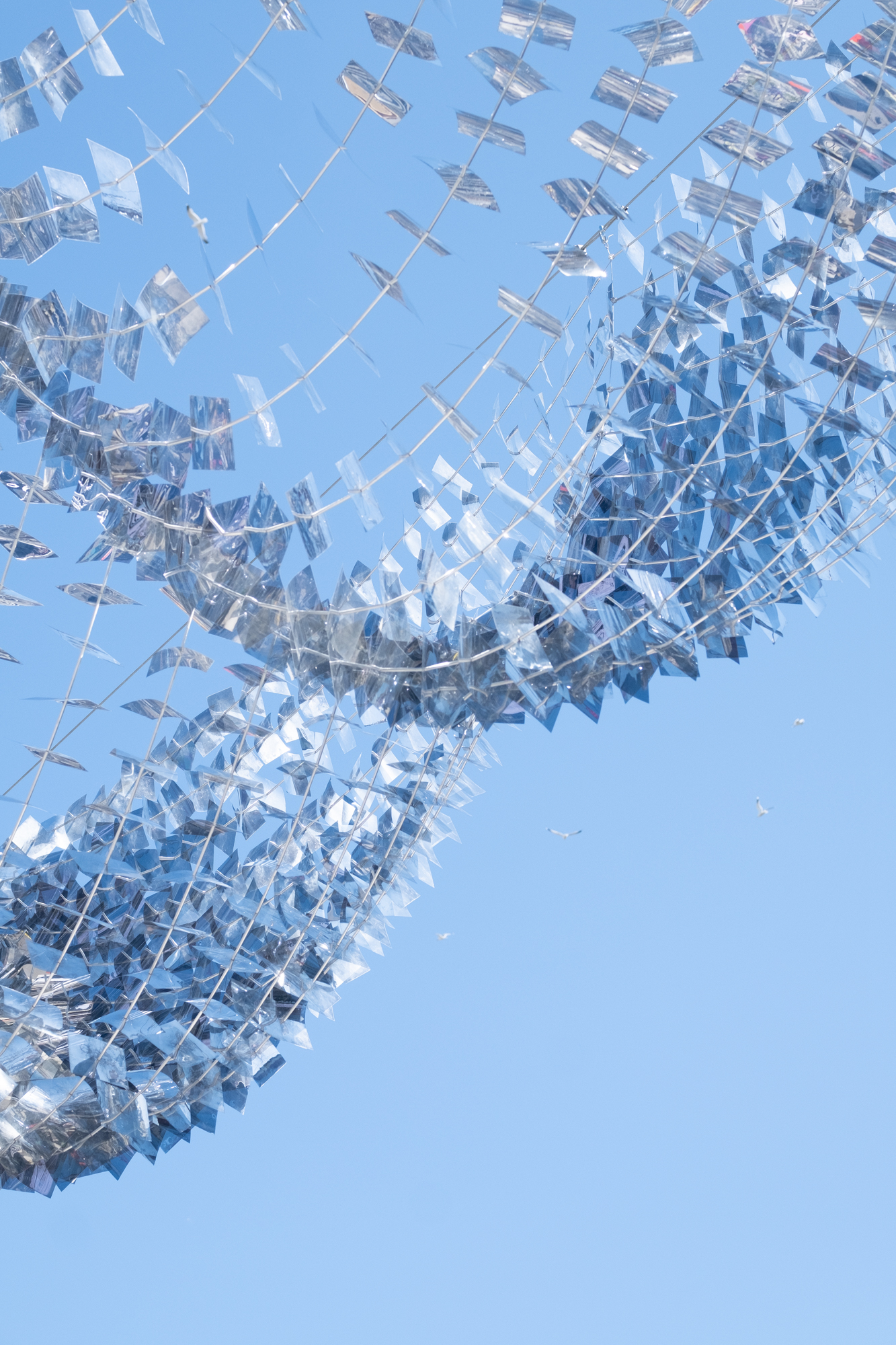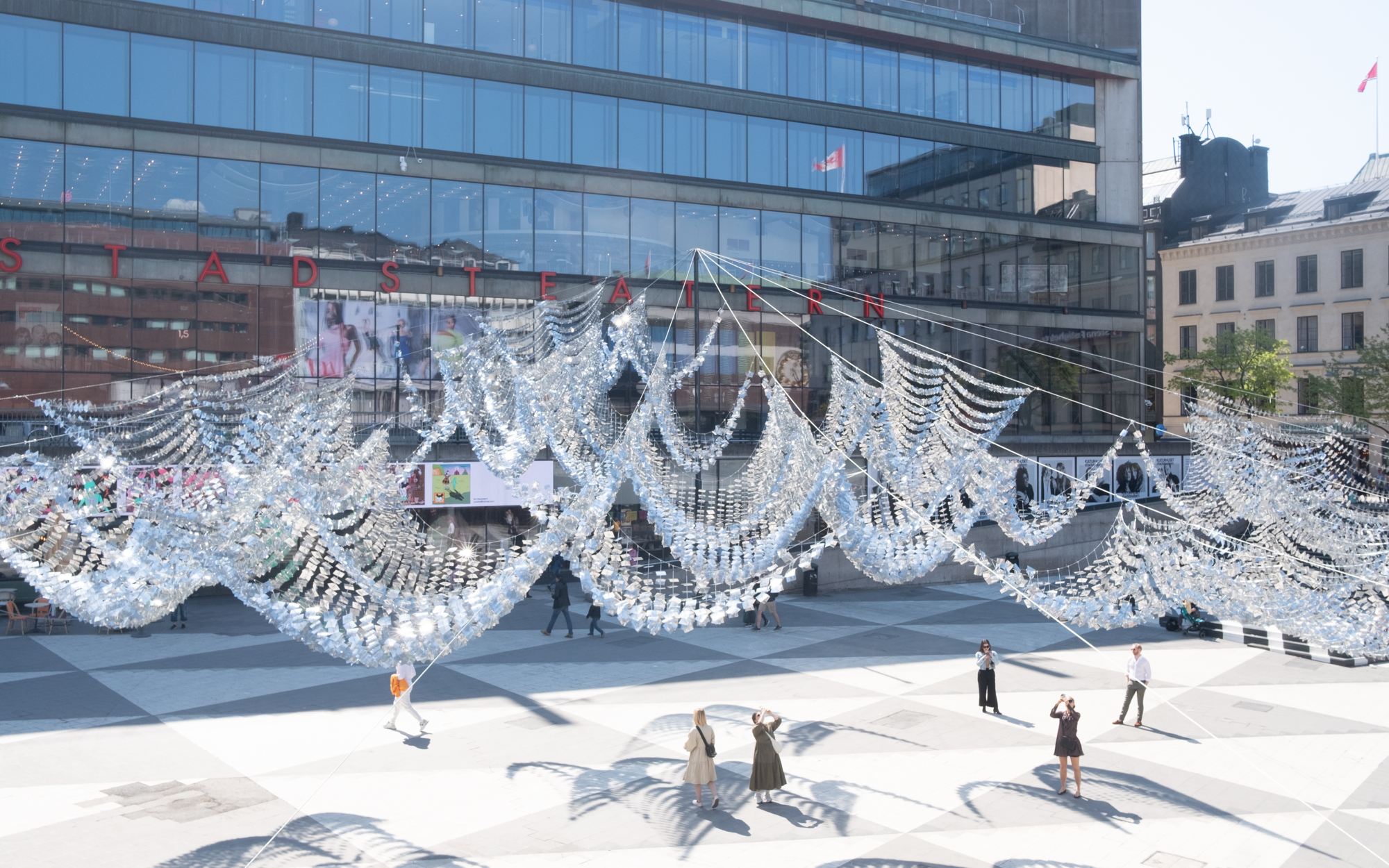 Photo: Liam Warton
Material: Mirror foils, aluminium pipes, dyneema wire

The installation Disrupting Ebb and Flow consists of 12 triangles made of mirror foils. The triangles reflect the architecture of Sergels torg, such as the paving stones, the glass facade of Kulturhuset and the water surrounding the obelisk. At the same time, the work reacts to the movements of the wind, to gravity and to the striking light. The location of the triangles creates a wave that rolls across the square.

Created in collaboration with composer Brenda El Rayes, the sound element of the work consists of fragments of sound recorded on Sergels torg then composed into a soundscape that sweeps over the square.

Elin Stampe works with mirror foil that reflects the light and moves effortlessly in the wind. This material evokes the mirrored surface of water and creates a greater depth of space as the reflections dance on the ground.

The title of the work, Disrupting Ebb and Flow, refers to the tides and the relationship between the Earth and moon; the soundscape appears to mimic the rhythm of the tides. The title also relates to the ebb and flow of people on Sergels torg around the clock.

In her work, artist and scenographer Elin Stampe is interested in flow, movement and rhythm. Such as the body's relationship with its surroundings, natural flows and phenomena, and the pulse of time.


Credits

Thank you to the initiative På Sergels torg and curator Hildegun Varhelyi for the great collaboration!